Over the weekend of May 12th, 2017 the WannaCry Ransomware attack was reported in 150 countries, devastating an approximated 150,000 computers. The malware locks a user out of their own computer by encrypting their data until a ransom fee is paid, rendering the user's system useless and inaccessible otherwise.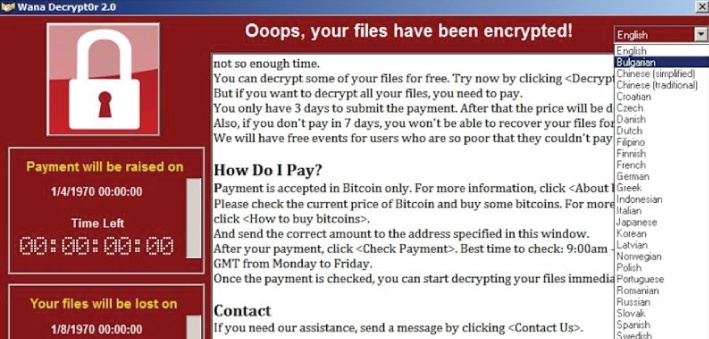 Screenshot: MalwareHunterTeam
The widespread cyberattack affected individuals all over the world including organizations across different industries such as government, healthcare, technology, and finance. PerfectMind clients were not impacted by the WannaCry Ransomware attack.
PerfectMind IT highly prioritizes security and is also a member of multiple security advisory channels ensuring we stay on top of the latest news, standards, vulnerabilities and threats. All monitoring and updating are consistently performed to ensure a timely and effective defense against threats and vulnerabilities.
Although PerfectMind has taken precautions to protect our clients and their networks, we strongly suggest that you are regularly monitoring and taking the required actions to secure your data.
Key actions to take mitigating against risk of attack:
Ensure all Microsoft security updates and patches are implemented. (This particular update was released by Microsoft on March 14th, 2017.)

Users should not open suspicious or unknown emails and attachments.

Back-up and store your data on a hard drive or cloud.
With ever-evolving systems and security standards in technology, it's essential to stay up-to-date to best protect your data and privacy.