Are you ready to supercharge your business? The ChampionsWay development team has been hard at work to bring you features to help attract new students, connect your community and keep your school running efficiently.
View Alerts on PmScan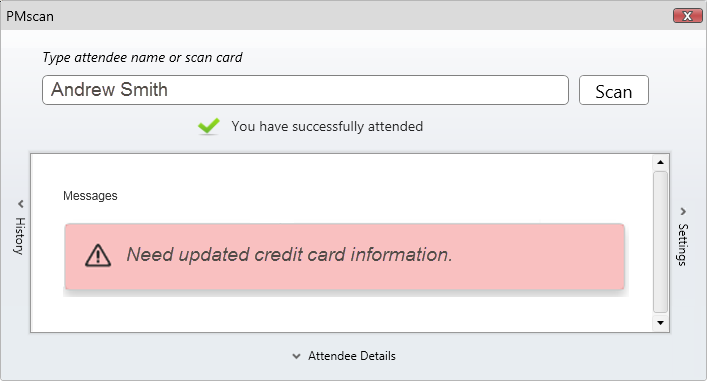 The alerts that you currently see in profiles, the event editor, shopping cart, and attendance page, will also be displayed in the PmScan window.