What does it take to run an effective martial arts school? Supporting thousands of schools across the globe, we've had the pleasure to see many schools grow and succeed. We like to highlight some of the amazing schools we're privileged to work with, through our client spotlight series. This month, our spotlight is on Sifu Carlton Doup and Kung Fu Northwest: a Marysville, Washington based school founded on strong principals and values. With a highly dedicated approach, the school has become well-regarded for the way in which the empower students and community members alike. We spoke with Sifu Carlton Doup, to learn more about the school and how they use Championsway:
1) How did you first get into martial arts? What made you turn a love of martial arts into a career?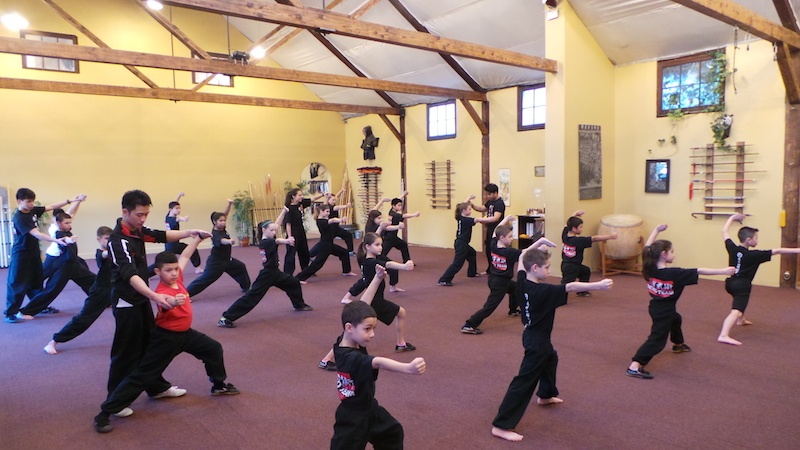 CD: I had always loved martial arts, as a child, but my mother would never let me get involved. She was, like many mothers, afraid I would get hurt. As I entered college, intending to major in criminal justice, I felt that learning marital arts would be the smart thing to do. I found a master who had combined several Korean martial arts. This was before MMA, so the idea of learning several arts together was intriguing.

 Like many, I quickly learned that martial arts was so much more than learning how to fight and defend yourself. The culture, the brotherhood, and higher sense of ideals were all strong and I needed those influences in my life, at the time.
Soon, I found myself spending more time training in martial arts than studying criminal justice. Before I had even realized it, martial arts had become my only focus in life. Several years later, in 1996, with the help of my master, I was opening a school. It was as if it was what I was always meant to do and never realized it, until it was happening. 

2) What drives Kung Fu Northwest? What makes kids and adults want to attend the schools? What sets it apart from the rest?
CD: Our team of instructors – with their passion for the martial arts – and helping others is the main driving force behind our school. Our desire to lead others to greatness is genuine and our ability to work as a team to support not just our students but one another is unwavering. We have been told time and time again that the culture we have created is something that people see and instantly want to be a part of.
3) With a number of disciplines spanning both Chinese and Korean martial arts, how would you explain the overall mantra or approach as a school? What has been the most important factor in growing Kung Fu Northwest into what it is today?
CD: The overall mantra of our school, and one of the biggest keys to our success, is empowerment. It does not matter whether you are a student, a sibling, or a parent: our mission is to empower everyone who walks through our doors. That means different things for different people. For some, it is instilling the confidence they need to overcome the obstacles they perceive to be in their lives. For others, it is simply arming them with the knowledge they need to live a fitter, healthier lifestyle. For others still, it is about helping them develop a sense of focus and calm in their lives: something that allows them see clearly the greatness they already possess. The martial arts are merely a tool to help us help others to reach that place in their lives that always seems to be just out of reach. The other major factor to our success is being a full-time, 'professional' martial arts school. This means our staff is well-trained, with a focus on our clients, and superior customer service. Our head instructors are all full-time martial artists, dedicated to our mission. All of our part-time instructors, and support staff are all required to be either in school or continuing their education in some form, outside of our school. This allows us to maintain a team of superstars who are always focused on personal and professional growth.
4) Where do you see Kung Fu Northwest, in 5 years time?
CD: We are excited for – and looking forward to – the next 5 years. Having been in business since 1996 and now owning the property and building that is home to our school, we are now laying the groundwork for an expansion into other nearby communities. One of the questions we hear most often is "Do you have a location in my town?" We are looking forward to changing our answer from a "not yet", to a "yes".
5) What brought you to choose Championsway? What features do you use the most and what do you like best about the platform?
CD: In 2007, we purchased the building that houses our school. We were able to more than triple our floor space and open our classes up to many more students. With the expansion of our school came an expansion in our marketing.
We initially started using Championsway software as a tool to manage the overwhelming amount of leads we were getting. Too often we would fail to call people back in a timely manner, if at all. We had no solid system for managing leads coming in, either by phone or through email. Once we implemented Championsway, we quickly realized how powerful it was and how much more it had to offer. Now we use it for almost all aspects of our business, from online lead forms, lead follow-up, and enrollment, to scheduling, billing, attendance, and so much more.
6) How has Championsway helped Kung Fu Northwest grow, over the past few years?
CD: Championsway is the technological backbone of our entire school. Its ease of use, powerful features, and ability to be customized to fit all of our needs makes it and invaluable tool. It allows us to focus on doing what we love: empowering others, rather than spending hours on basic business functions. I cannot see our school being where it is today without Championsway.
As always, like us on Facebook, and follow us on Twitter and Google+ to stay up to date with all of your ChampionsWay news.